"From Data to Insights: Making Sense of all the Data about the COVID-19 Pandemic"
February 24, 5:00 PM – 6:30 PM New York (US EST)
February 24, 10:00 PM – 11:30 PM London (UK BST)
February 25, 9:00 AM – 10:30 AM Sydney (AEDT)
COVID-19, besides of being a disease, has become a topic of numbers. Who is doing worse? How many people have tested positive? How many people have died today? How many people have been vaccinated so far?
But what do all these numbers mean? Are they really helping us to understand the nature of the pandemic and its impact on people: on their health, and on their ability to earn a living or to enjoy themselves in the company of family, friends, or the community at large?
Our panelists will discuss the nature of data, the need to properly report them in context, and the aim to interpret them so they become helpful to understand the pandemic as a whole.
Panelists:
Professor Garrett Wallace Brown
Chair of Political Theory and Global Health Policy
Co-Lead – Global Health
University of Leeds School of Politics and International Studies (POLIS)
Associate Professor Hub Wollersheim
Radboud University Medical Centre in Nijmegen (RUNMC)
Deputy editor in chief of the International Journal of Quality in Health Care
Carmel Martin, MD, PhD
Adjunct Associate Professor, Monash University
Clinical Associate Professor and Family Practitioner, Monash Health
Moderated by
Paige McDonald, EdD
Vice Chair, Department of Clinical Research and Leadership
The George Washington University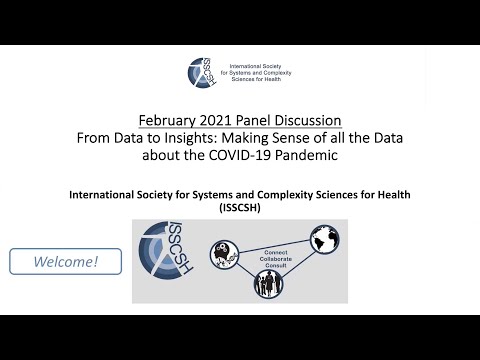 (Or click here: https://www.youtube.com/watch?v=teo7WfRm2Ko)